WELCOME!!!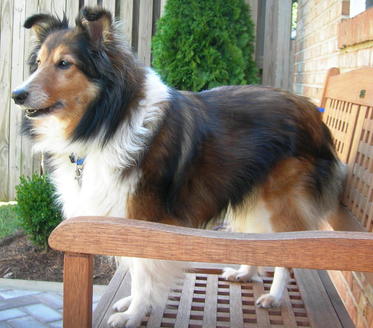 ​... to our NVSR website! We hope you'll find it interesting and helpful, whether you're looking for a Sheltie to adopt, need to rehome a Sheltie, or just want to read about us and "our" Shelties. We'll update it often, so bookmark us and check in whenever you can.
Come see us at one of our events! Here's the list of our events ... Lots of ways to visit with us.

​Our 2018 picnic will be held on September 22. We're making plans for a great get-together. Mark your calendar!! Don't miss all the Sheltie fun!

We're all hoping for the best for our little girl, Saylor. Check out the latest update at the bottom of this page.
---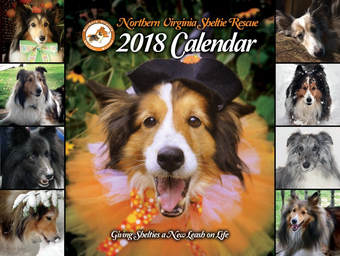 ​Here is the cover of our 2018 calendar - all of them are gone by now - sorry! But we'll be collecting photos soon for the 2019 calendar, celebrating our 20th year (!!) rescuing Shelties. The deadline is July 28, 2018. If you're interested in submitting a photo or a few photos, here are the rules.

​
---
---

​Who we are ...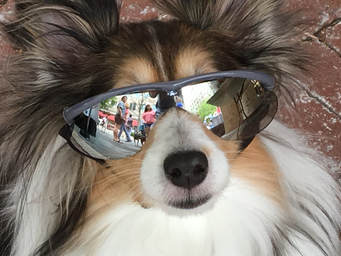 Northern Virginia Sheltie Rescue is a non-profit 501(c)(3), all volunteer organization established in 1999 to rescue, rehabilitate, and rehome Shelties. Most of these Shelties have been relinquished to NVSR by owners unable to keep them. Others are found in shelters, because they are strays or have been abandoned. All our Shelties are fostered in NVSR volunteers' homes (we do not have a shelter), and medical needs are addressed promptly and fully, including spay or neuter. They are then eligible to be adopted to carefully chosen homes, where they will be loved, well cared for, and protected. For the remainder of the adopted dogs' lives, NVSR stays in touch with the adoptive families.
Here's a wonderful video that helps to explain our mission.
---
---
Help NVSR with your PayPal donation ... or send us a check.